Our therapists use a variety of interventions in therapy. Each person, couple, and family is different, so we will use strategies we feel will work best for you. Here are some of the strategies we may use while working with you: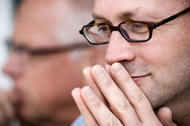 Cognitive Behavioral Therapy (CBT)
-Research has proven that CBT can be as effective as antidepressant medication for the treatment of depression
-Effective for a variety of other problems such as anxiety, obsessive-compulsive disorder, PTSD, mood swings, poor self-esteem and relationship conflict
-Focuses on thoughts and behavior and teaches people how certain thinking patterns cause problems
-Simple homework assignments are given to the client in an effort to practice what is learned in session
-Learn more here.
---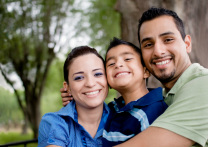 Therapy for Relationships
-We offer therapy that is relationship focused and reduces negativity, feelings of hopelessness and blaming
-Strategies are learned to Increase communication and develop inner strengths to improve situations
-Simple homework assignments are given each week (i.e., spend time together, practice strategies learned in session, etc.)
-Our therapists pull from different interventions including
Functional Family Therapy
and
Relationship Enhancement Therapy.
---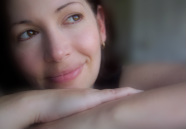 Mindfulness
-Helps to cultivate moment-to-moment awareness which encourages individuals to connect to the present moment, rather than living in the past or the future
-Based on the ancient practice of mindfulness which is about slowing down and being fully alive and present in the richness of each moment of our life
-Helps in gaining access to deep inner resources for living, healing and coping with stress through mindful practices, and meditation
-Research shows that mindfulness practices help with a variety of ailments including stress, hypertension, obesity, diabetes, anxiety, depression, sleep disorders, and chronic pain
-Learn more
here.
EMDR
-Eye Movement Desensitization and Reprocessing (EMDR) is an integrative psychotherapy approach that has been extensively researched and proven effective for the treatment of trauma
-EMDR is done in an eight-phase approach that includes having clients recall distressing images while receiving one of several bilateral sensory input, side-to-side eye movements, tactile, or auditory input.
-EMDR enables people to heal from the symptoms and emotional distress that are a result of disturbing life experiences.
-Learn more
here
.
Mindful Counseling has four EMDR therapist:
West Side Office:
Patricia Smith, LPCC
Michael Nold, LMFT
East Side Office:
Kimberly Brasher, LPCC
Rachel Rogers, LCSW
---