What Should I Look For When Choosing an Albuquerque Counselor?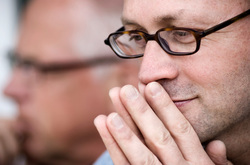 You definitely want to find someone that you feel comfortable with. The relationship with your therapist is very important to the success you can experience in counseling. In fact, research indicates it is probably the most important component to counseling. Also, It's worth your time to do some research before contacting a therapist. Most therapists have websites where you can find out whether they have experience with the issue you are struggling with.

After you have chosen several therapists you think might work, I would suggest creating a list of questions that you can ask when you call. If a therapist isn't accepting new clients, ask for a referral to someone they might know who could help you with your problem.

I recommend taking a list of questions to that session, such as 'how would you work with me to resolve this problem' or 'do you give homework between sessions'? Starting counseling is such an important decision, and I believe its worth doing some research before committing to working with someone.

The best way to contact me is to give me a call at (505) 899-9329 and we can talk about what's going on and start the process from there.
---